How I squeezed two hours and a half
Usually I don't write such articles but this time I'll share my story. I was going to fly from London to Bulgaria. The flight is two hours and a half which is (by my opinion) enough to get bored. When I was traveling from Bulgaria to London I used my phone a lot. I read lots of stuff for reactive programming, played few games, ate some snacks. However, for the way back I wasn't prepared.
I arrived at the airport quite early. Few days I was listening how getting a taxi may be unpredictable, stories about blocked trains and so on. For sure I wasn't planning to miss my flight so I went just after the breakfast and arrived at the airport one hours earlier.
I was hanging around at the improvised Luton's book store and then I saw it - the special 20th anniversary issue of the .net magazine. In the past the magazine had a version in Bulgarian. There were guys that invested time (and money) bringing it in my country. However, it wasn't popular enough and they stopped publishing. I remember how I was checking the newspaper spots often and asked for the newest issue. I was a huge fan.
I grabbed a copy immediately. I was ready for my flight. I knew exactly what I was going to do in the plane.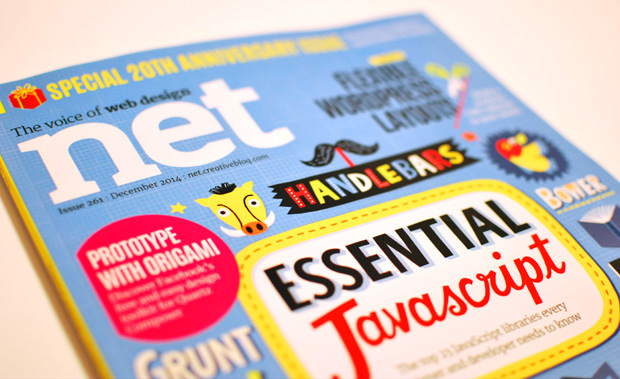 It's interesting that this particular issue contains tons of stuff that I'm currently interested. Literally every page has something for my area. In this blog post I'll go through just part of the articles, so please if you have a chance get a copy.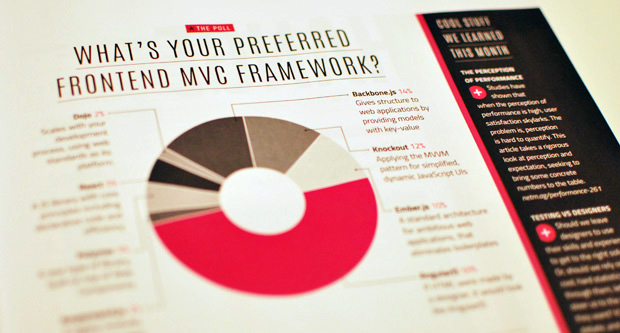 At 9th' page we have a nice poll about What's your preferred frontend MVC framework?. It looks like AngularJS takes 50% of the cake. That's interesting observation. Recently I published an article with title In search of the perfect JavaScript framework. I'm really trying to be up-to-date with the most popular frontend trends. The poll here definitely brings some light to topic.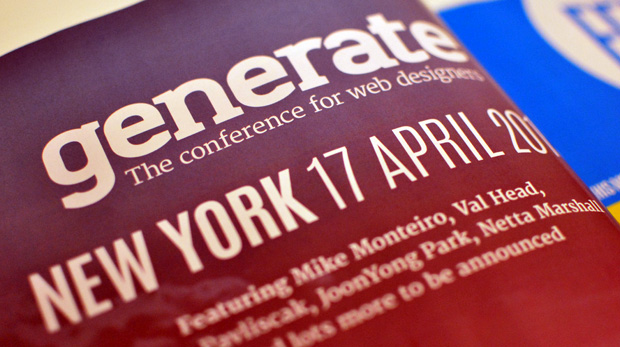 I like attending at conferences. Generate is an event happening in London and New York. Organized by the magazine and Creative Bloq. It provides high quality speakers covering super interesting topics. I'm definitely considering going to the London's edition.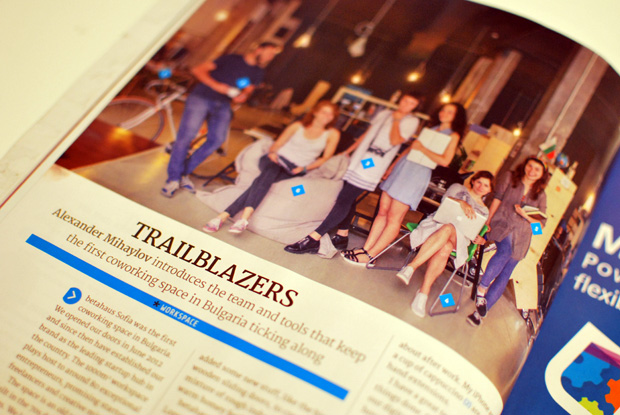 I was surprised seeing on of the co-working space in Bulgaria published here. I've never been there but know few friends that work from Betahaus Sofia. For sure it is awesome place full with creative minds.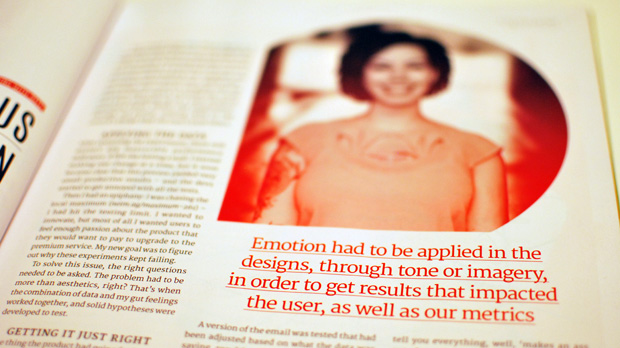 I'm mostly writing code. That's what I usually do. However, I was working as a graphic designer back in the days and still I'm really interested in design and UX. On page 27 Natasha Irizarry talks about Data versus intuition. A great story behind a project of her own.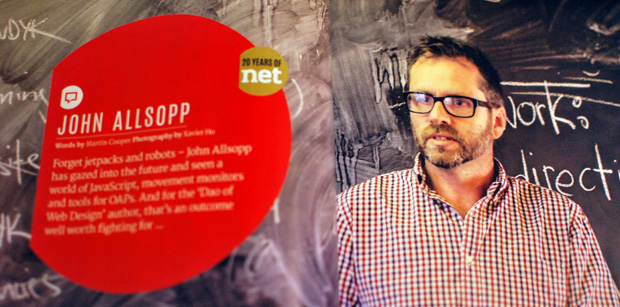 You probably know John Allsopp. If not then stop here and read A Dao of Web Design. You may be surprised that the article is written way back in 2000 year. Once you go through the material you will realize that it is still applicable today. In this issue John talks about the Web, where it goes and what we do wrong.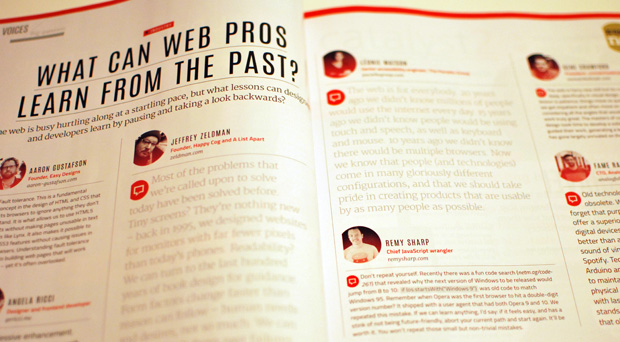 It's good to innovate and move forward but it is important to learn something from the past. 38 and 39 - two pages showing one of the most influent designers and developers answering on What can Web pros learn from the past? question.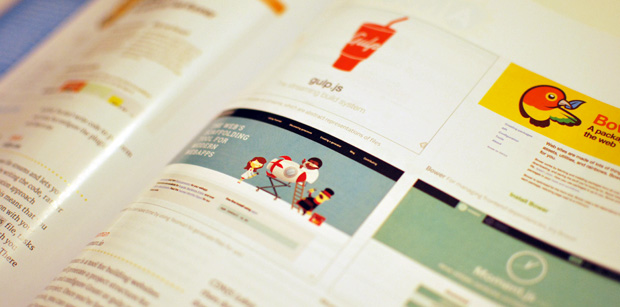 Tooling, tooling, tooling. I'm a frontend developer. As such a use tons of tools making my life easier. You know that Node.js brought things like Grunt and Gulp and they are indeed important part of our workflow.
---
Aaaand we landed.