Transfer MP3 file from Mac OS Catalina to iPhone iOS 14.0
I did transfer MP3 files from my mac to my iPhone three times and every time I'm forgetting how it actually works. So I decided to document the process into a blog post.
So, first of all you should connect your iPhone to your Mac. I think when you do this for the first time you have to open Finder and see your phone under the Devices section. Once you click on it you'll be prompted to Trust the device. On your iPhone you'll get a message and you have to hit Trust there too.
Once your iPhone is visible in Finder you have to open Music.app on your Mac. It looks like this: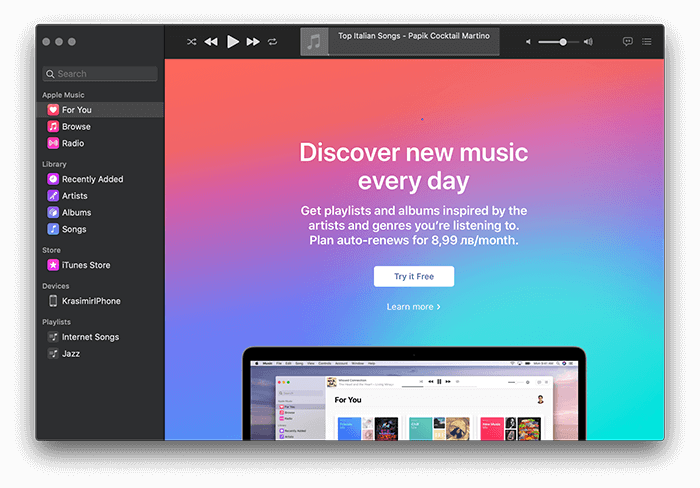 From the main menu choose File then Import and pick your file. Click Open. After that you should find your MP3 under the Recently added section of the Music app. Go there and drag the file to your phone which is a bit below under the Devices section.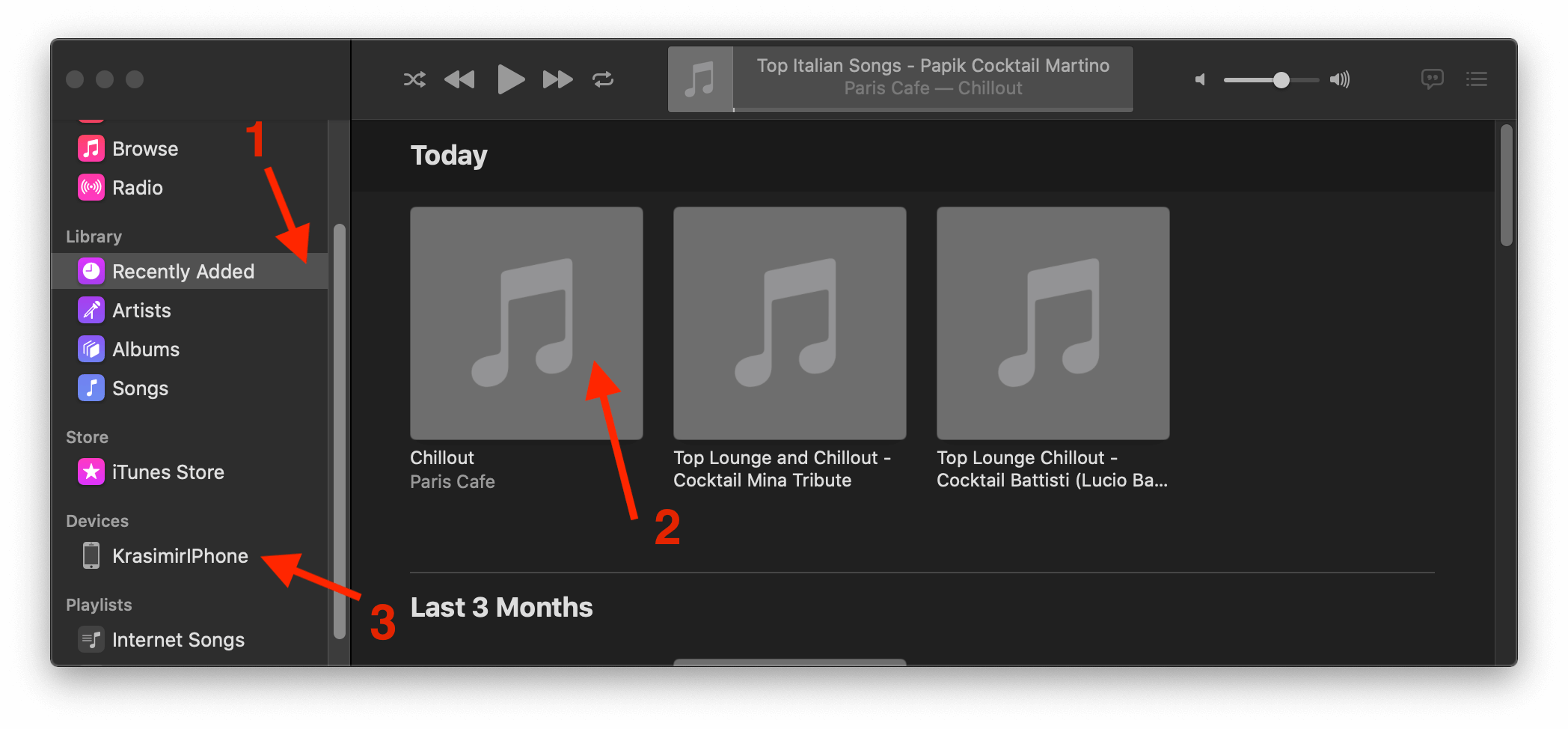 P.S. You may need to click on your iPhone first (inside the Music app) and check your synch settings (it's a button on the upper right corner). You have to make sure that you have the music sharing on.